Used pianos
Although I have many requests to find a used piano for a client that wants to purchase a piano, I rarely have the occasion to do so because I'm only interested in finding worthwhile pianos.  Finding a used piano can be a very difficult task.  There are a lot of old pianos around and most of them are not worth considering because they are in such a bad shape that they wont give you musicality and performance.  You will find only the bests pianos on this page.
A HEINTZMAN upright grand  SOLD!

This piano I have for sale today is a rare opportunity.  It is the famous "Upright Grand" from Canada's best piano maker Heintzman.  It is called an "Upright Grand" because it has the plate pattern that you only find in grand pianos.  It is also in super shape.
A full, powerful and quality sound
I have been taking care of this piano for several years now and the owner has alway kept it in the best climatic conditions like he does also for his two other pianos.
The walnut cabinet finish is clean and nice looking.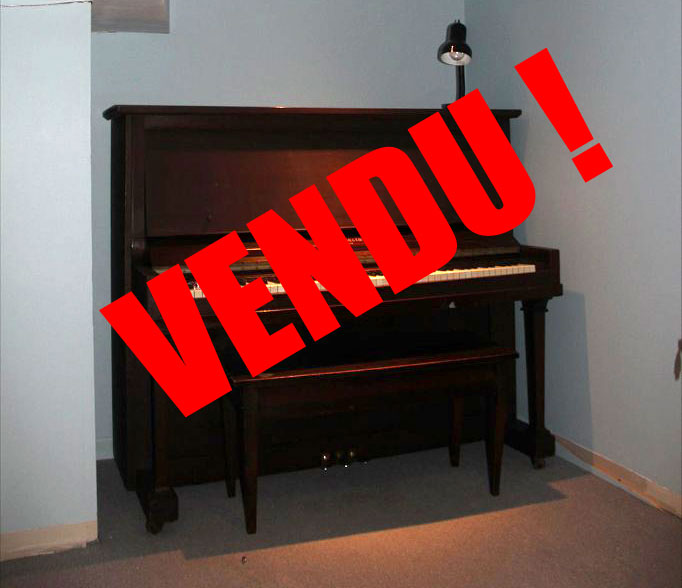 The special brass flange action is in very good shape.  I have put a new parts plastic bag inside to facilitate future maintenance.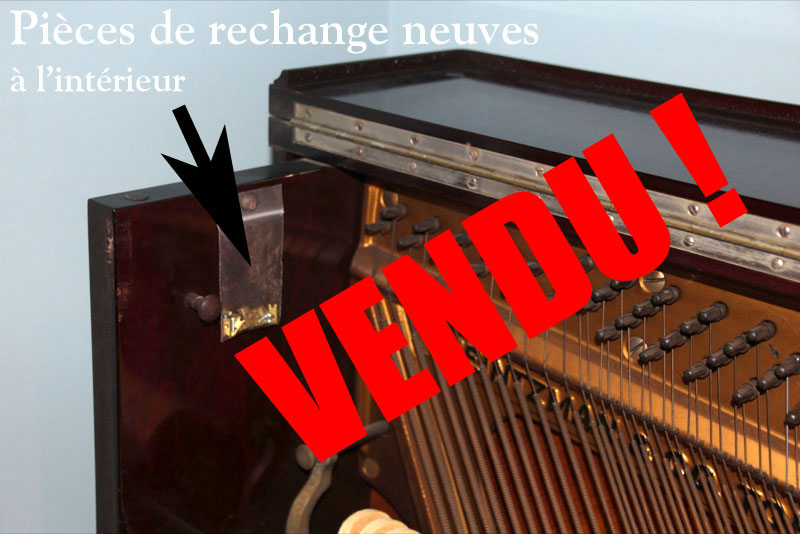 The general structure like the bridges, the soundboard are in excellent condition.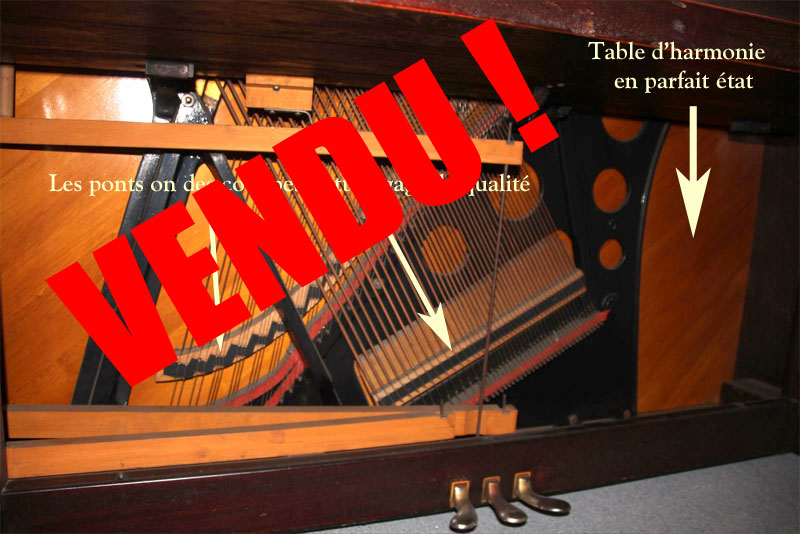 We call it an upright grand because of the plate design with the capo d'astro bar that press on the strings unlike the pressure bar found on regular pianos.  The "Capo D'astro Bar" is Heintzman's trademark.  It is this feature that made Heintzman worldwide known.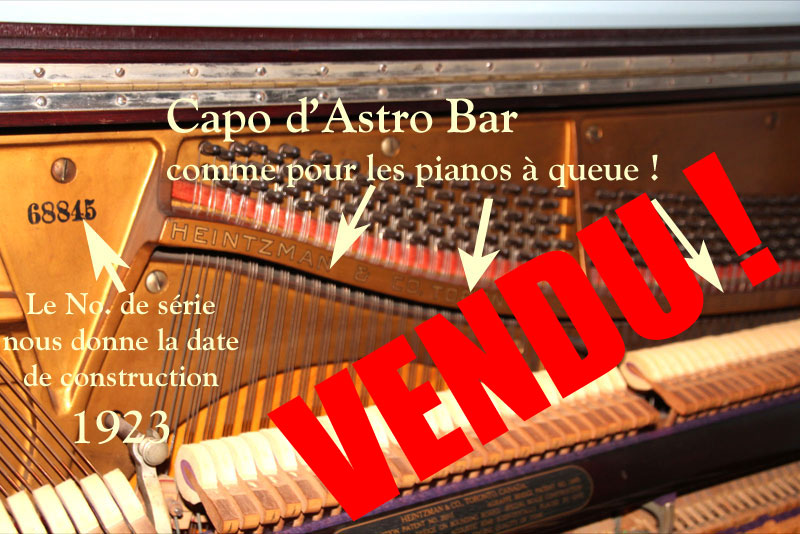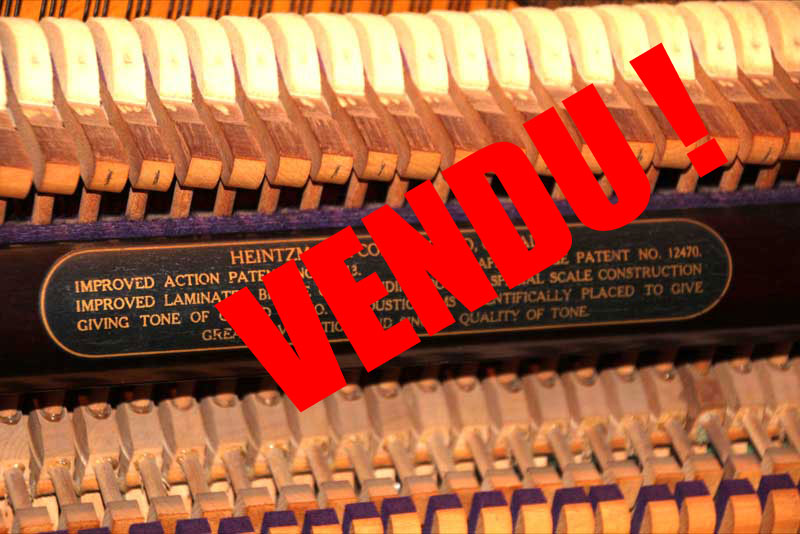 You can see the inside of the piano is very clean and was looked after.  You can see the red new bridle straps that was added.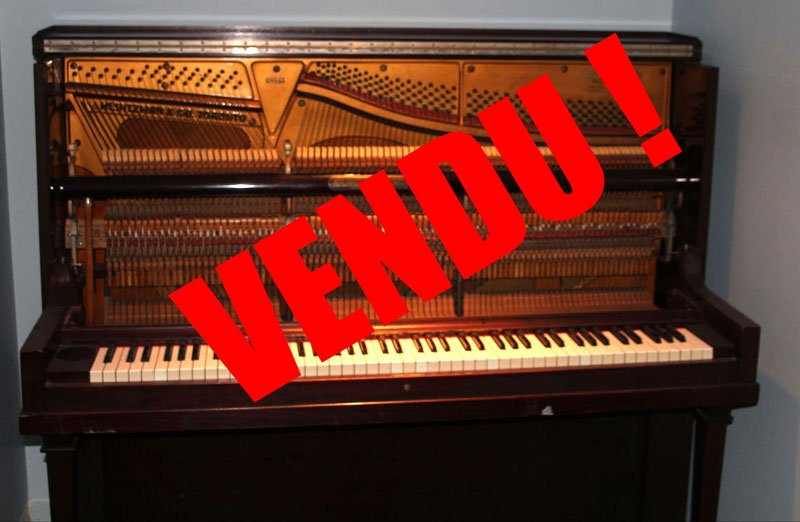 Grab this unique occasion to enhance your family's patrimonial for only $3000.  You pay the delivery.
This piano is in Longueuil, south shore of Montreal, Québec.
For more information please contact me via the contact form or call me at: (819) 769-1407