Casanous Memories
La Casanous is a mythical CoffeHouse from 1963 to 1978 on Sherbrooke Street in Montreal.
I was Casanous' pianist in 1974-75.
It was Plume who brought me there in 1971 for the launch of his first album "Triniterre" (a classic) on which I played the accordion, piano and organ Hammond B3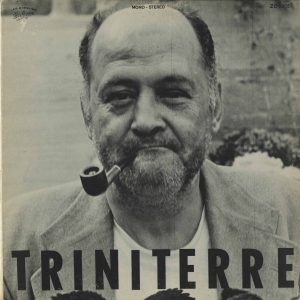 Strong and striking memories come back to my mind. The Casa could be summarized in a word, freedom.
Let's Go Back

Pedro helped his compatriots from Spain to settle in Montreal. He founded "L'Association Espagnole de Montréal" on Sherbrooke Street.  Because Pedro also loved artists, he used to help them too.  Put simply, Pedro spoiled them with free drinks among other things.   So the Montreal Spanish Association was adopted by poets.  Philanthropist, Pedro was considered a patron for artists.
Later, Pedro opened a very Hyper Fashion and trendy restaurant-bar at the corner of De Maisonneuve and Crescent streets, the Casa Pedro where a very good paella was served.

Back to the Casanous.  The Spanish association occupied the second floor of the "triplex" on Sherbrooke Street and the third floor was an empty apartment.
So the poets from the second decided to occupy the third empty flat to open a Coffeehouse. The poets words traveled from the second floor, climbed a floor and were sung by artists musicians.
Pedro had his Casa (Casa Pedro) we'll have ours too, notre (our) Casa = La Casa à nous, La Casanous !
That is how Casanous was created in 1969, I believe.
It was Pierre Léger (Pierrot LeFou) who was the first to run the place with his girlfriend Brenda Kimpan.
Pierrot LeFou was one of the three members of the trio "The Holy Trinity" of Plume's very first album.
Pierrot LeFou, Plume and Dr. Landry (Pierre Landry)
To my knowledge, there are no photograph of the interior of the Casa. I found two on a contact page from my personal archives that I digitized the best I could.